Chicken, in any way it is cooked (roasted, fried, steamed,
inasal
, etc), seems to be the most popular specialty for those putting up new restaurants today. From the international McDonald's and KFC food chains to our very own "bee", Jollibee, food entrepreneurs, both inside and outside the Philippines, have shown an apparent interest in "chicken business". However this topic may seem to be so interesting to tackle about --- where and how they can acquire huge numbers of chicken daily --- I have no interest to do so. (Haha!) I can only enjoy the best thing in life,
eating
.
So, yep, yesterday was another taste of chicken. My high school friends and I went out for lunch and since that another chicken restaurant have become largely overrated over the past two months, we decided to "chicken out" at
Chicken Charlie
in San Juan :) Sources --- aka their
Facebook fanpage
and their
official website
--- tell me they have branches in Banawe, Malate and Paranaque and Katipunan while a new branch is soon to open at Panay Avenue!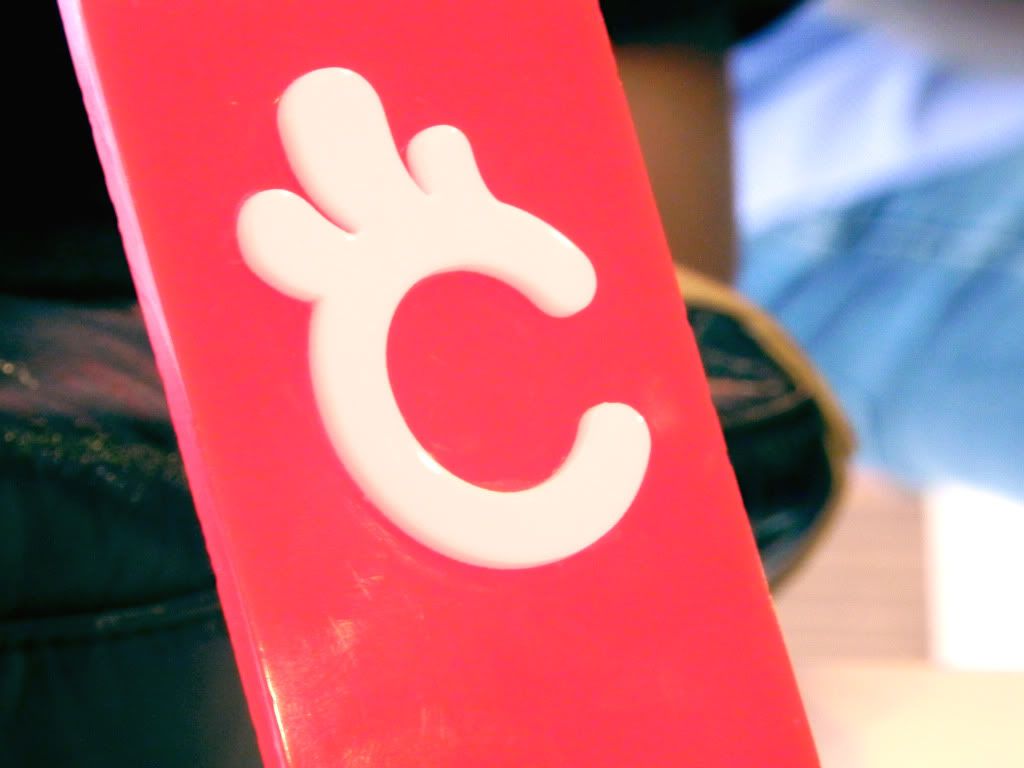 We ordered an 8-piece drumstick set (P379), one half of it was spicy while the other half was the normal flavor. Then again, if you might think a P380 is a bit overpriced for an 8-piece chicken order, there was the sulit factor me and my friends were able to enjoy. We divided the set into two chicken per person and, man, we felt really full afterwards! Oh, there's also the free pickled radish with the chicken!
We had so much fun sharing high school-aged stories over at Chicken Charlie that we weren't ready yet to leave that we looked for a new place for tea... Tea Tap Café! The staff was really warm when we got there :) And this cute dog even greeted us at the front door.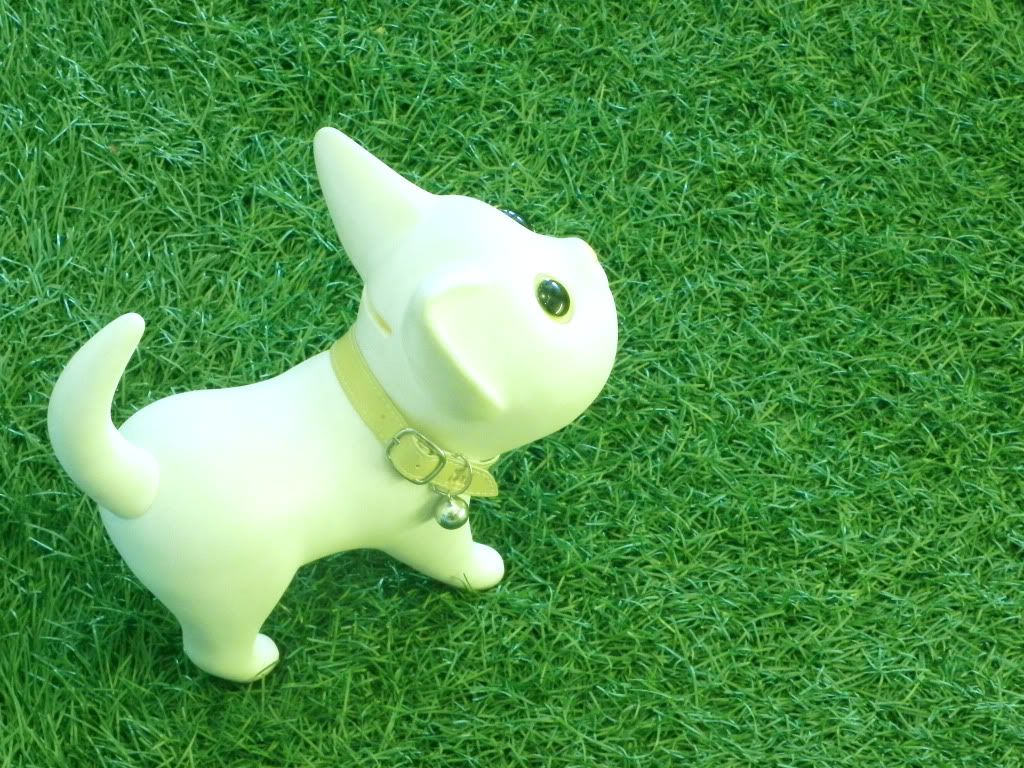 Same as the rising chicken market here in the country, milk tea places have suddenly come to rise in anywhere most of us go to and some popular ones are Happy Lemon, Serenitea, Moonleaf, Gong Cha and Cha Dao place.
The interior was, if to quote Kangin of Super Junior,
prection
and this "Keep calm and drink tea" sign has become my motto in life from that time on when I've seen it. No, seriously! I love drinking tea, especially green tea, that it has, with coffee, almost taken over my life at any given stressful moment.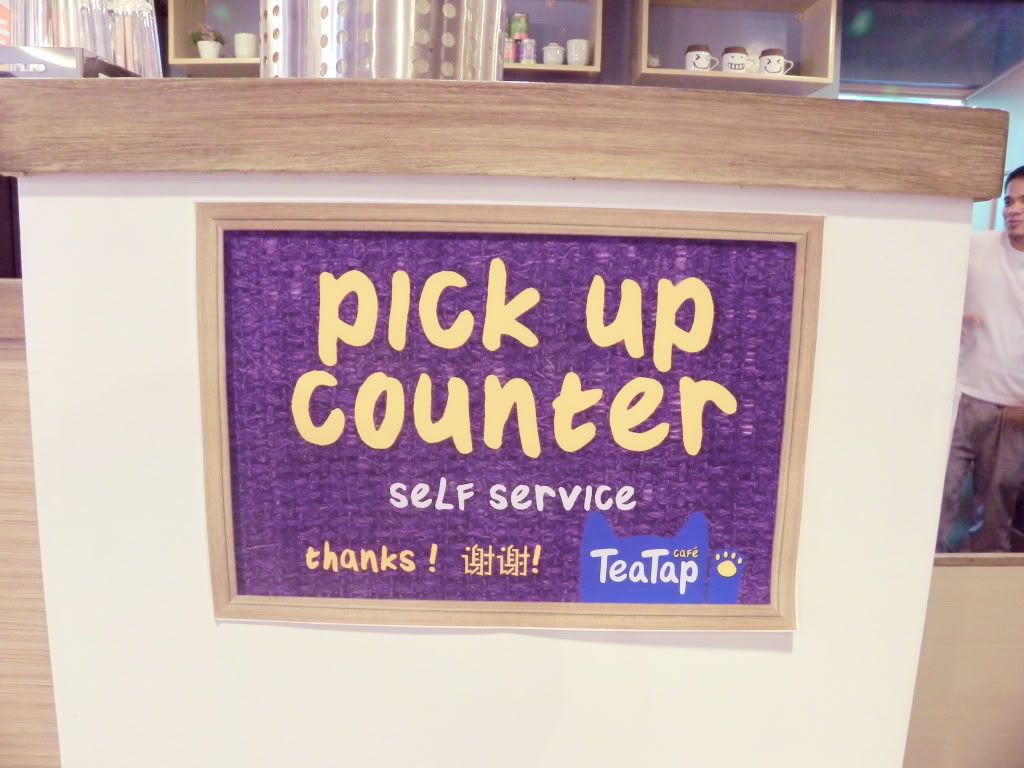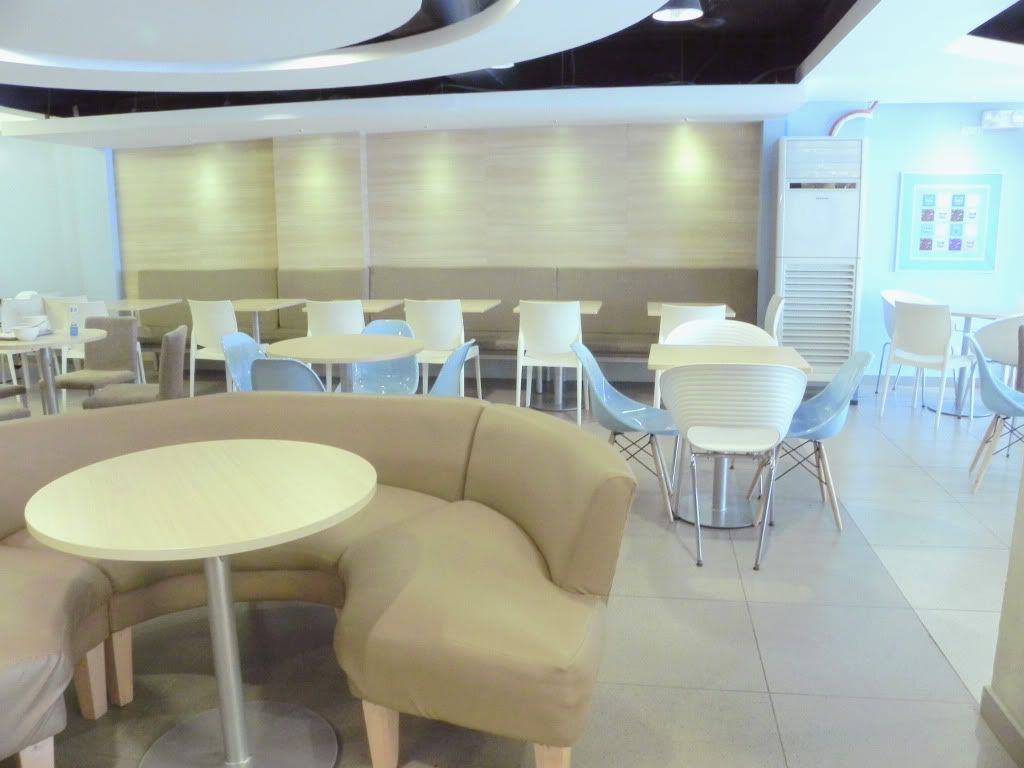 As for my drink which I didn't get the chance to take note of
(sorry for that)
because I was too busy taking photos of the place, was really delicious! At the counter, we were asked for our desired sweetness level for our drink and all of us decided for 75%. It wasn't too sweet nor too bitter, though! Toppings can also be added for further satisfaction of the soul (hahahah). At the top of that, what was really catchy about the tea containers were with those phrases printed in the cover.
Of course, dahil choosy ako, I went for the one with the orange cover. Haha.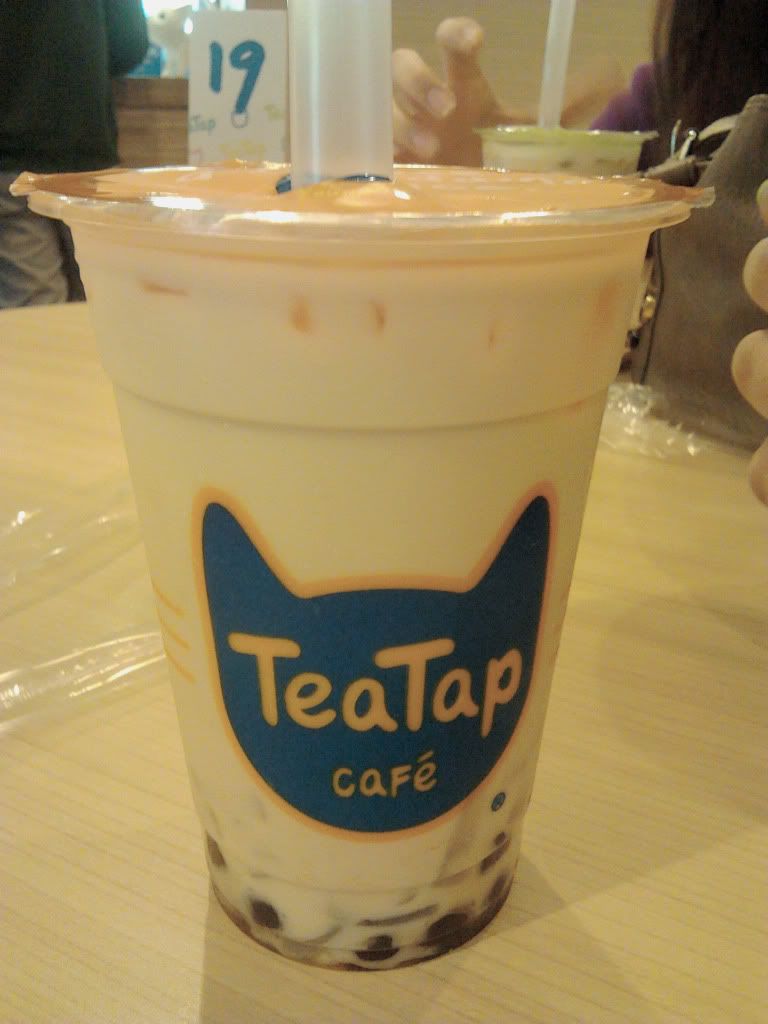 Tea Tap is found in Wilson, San Juan while Chicken Charlie is in V. Cruz Street, San Juan.
All thanks to Google Maps!

PS: The first last two photos were taken with my phone camera so it's of the "err" quality. Haha