The fad for anything Korean has come a long way from Koreanovelas, Korean Pop and, of course, Korean food. Known to be one of the healthiest cuisines in the world, the benefits of Korean has reached worldwide recognition. Even Gwyneth Paltrow is a fan of bibimbap!
I've tried quite a number of Korean restaurants all over the metro wherein each had their specialties and type of service to their customers. On another note, I was pretty hesitant to post photos from this recent lunch out at UST since the food we ordered were slightly close to short-orders and we didn't really order that much. Besides, I might be the only one who has never tried eating there.
Haha
. Nevertheless, I'd still like to share this to the readers of this blog. Here it is,
Hanayo in UST
. :) (See my first post about my visit at UST [
here
].)
When we entered the place, it was jampacked with students as it was during lunch time that we went there or, maybe it's only me since I was new there? Haha. Anyway, what I really liked about the place was that despite the place being quite crowded, the servers didn't miss the chance to at least offer their customers the menu. Also, not to mention the fast service! We were really hungry after the shoot so imagine us if they didn't serve our food quickly.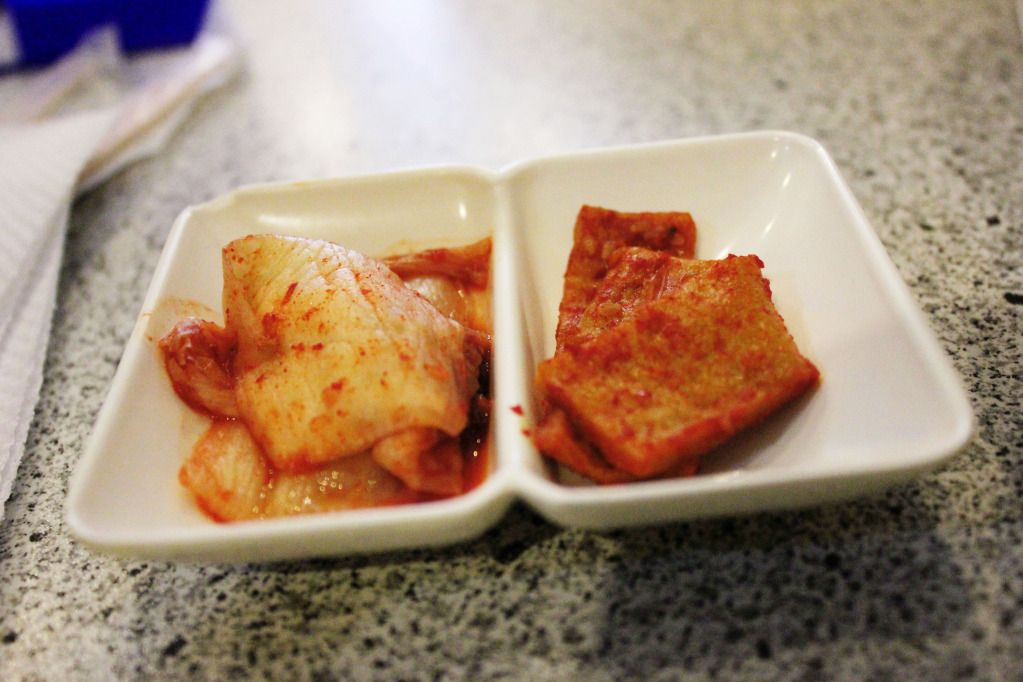 The side dishes: cabbage kimchi and kimchi pancake.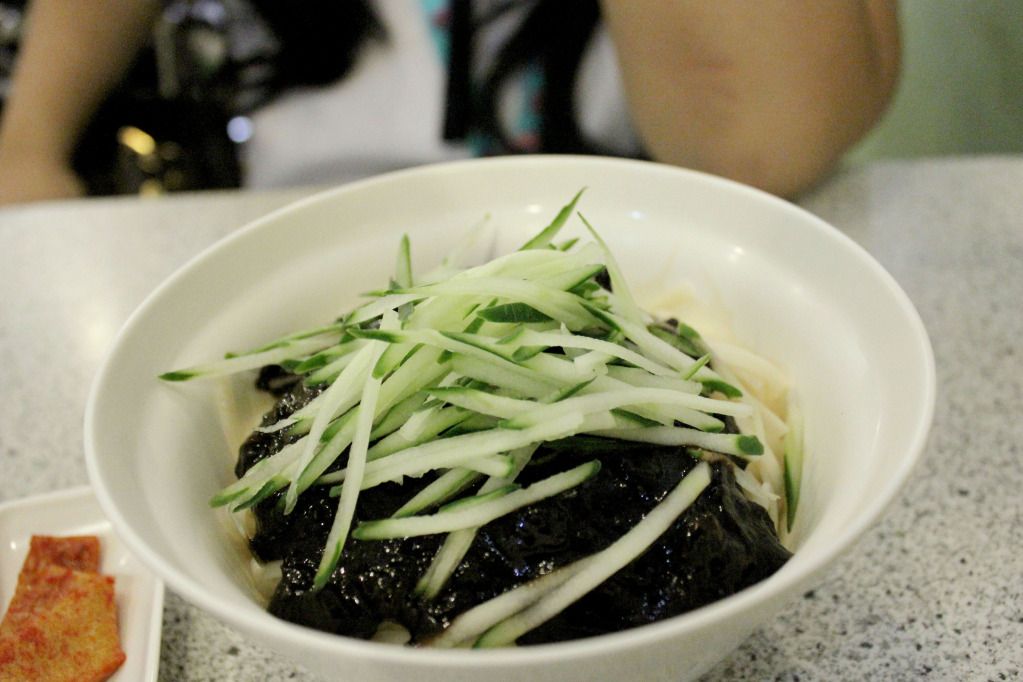 My order was jjajangmyun (black bean noodles) which I've been wanting to taste since...
that long time ago in Bethlehem. I was satisfied with what I ordered, nonetheless.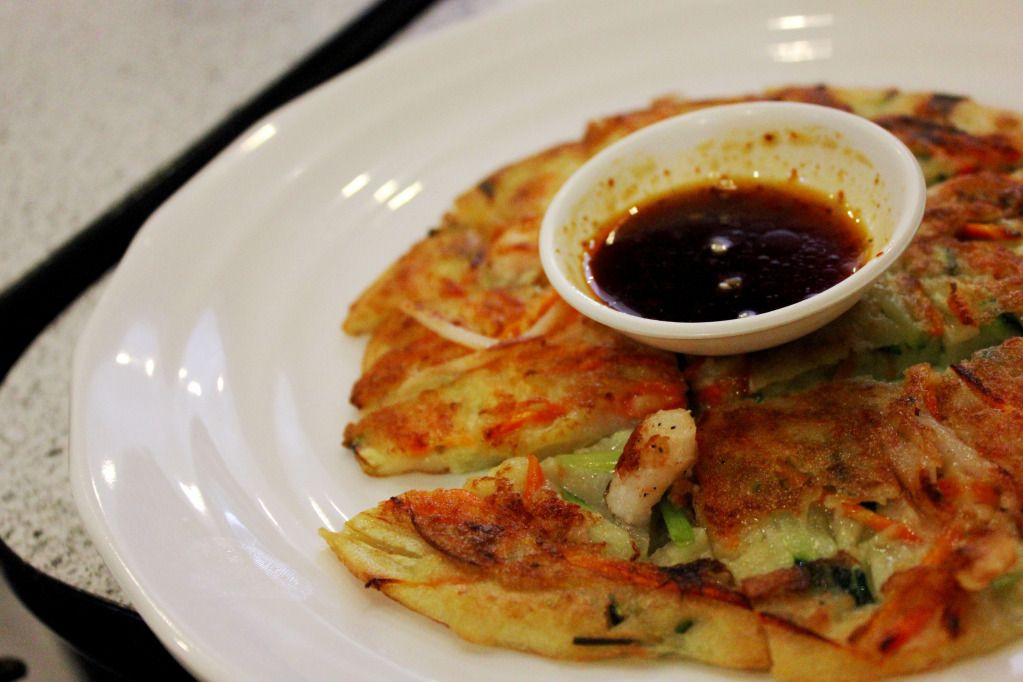 Hameul Pajeon (seafood pancake)
Over-all, all I can say is, our pockets weren't "robbed"!
PS: Please answer this survey for our Technopreneurship project. We're going to put up a business soon! :) Click on the "Survey" tab up there, it'll automatically redirect you to it.