Okay, so after three weeks of preparation, we finally got to perform at the Dream Concert Dance Cover auditions last Sunday, October 17, 2010!
I'll just put here everything we went through the day itself, before and after our long-awaited debut stage performance. Hahaha. So at around 8:30 AM, we met up at Arysse's crib for the hair preparations however, as expected, some went there late and we didn't get to finish. An hour later, after eating pancakes by the host's mother, my parents fetched us to go to the venue. Right then and there, we went straight to Cyberzone and had our group registered and not to mention that the first people we recognized there was
T-aramisu
which had our friend, Lindsay. After some "tour" around the booths, we decided to go to Ali Mall to have our hair fixed and had our make-up! (Thanks, Cy Castro, for the photos!)
As for my newly cut bangs, I must say that it's really impromptu since I finally decided to have it cut the day itself so everyone who saw me was kind of surprised.
Before
At the dance studio a day before the auditions.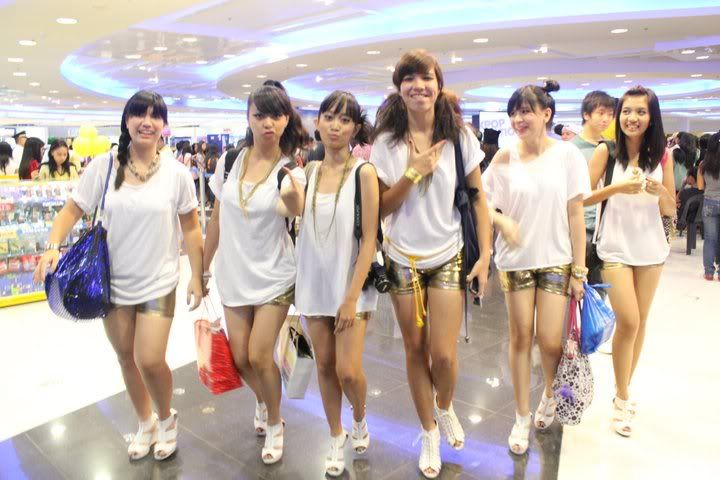 After
And, lo and behold! Here's our performance's video:
I must share that around this time, especially at the beginning, I was really catching my breath. It must be really the tension, eh?
I can really say that this opportunity was, as Mel would say it, destiny since for the first try, we weren't able to get in the list but after a week, I saw Rainbow's cover group list incomplete. Also, as first timers, it was really a great opportunity and exposure! (I sound like I'm making a formal write-up!)
Finally, I want to thank the people who supported us:
My parents - Even though, I always leave home early and return really late, you've always encouraged me. THANK YOUUU! <3
Cy, Arysse, Mel, Filane, Nikki and Ayeza - We did it, guys! Way to go! :D Let's do better okay?
The people close to our hearts who came to support us even though they didn't catch us perform since we were queued earlier than the original time... thank you for your efforts! Next time, may banners na dapat ah? Hahaha. I'm kidding.
To Arysse's housemates aka her family, thank you for the accommodating us everytime we had practices.
To Cy's family, also, for that one time big time practice at her house. I love the nilagang baka! Hahaha.
To Filane's tita and older brother, thank you for that one fun time at your house! And, of course, for the pizza.
To Mel's and Nikki's family, thank you for bothering to watch our performance :D
KPop and Culture Fest - for the nth time, I'm thanking you for this one-of-a-kind event where we showcased our talents -- hidden or not.
God - Major, major thank you for this. Quite frankly, this increased my self-esteem. (Haha) This is all for you!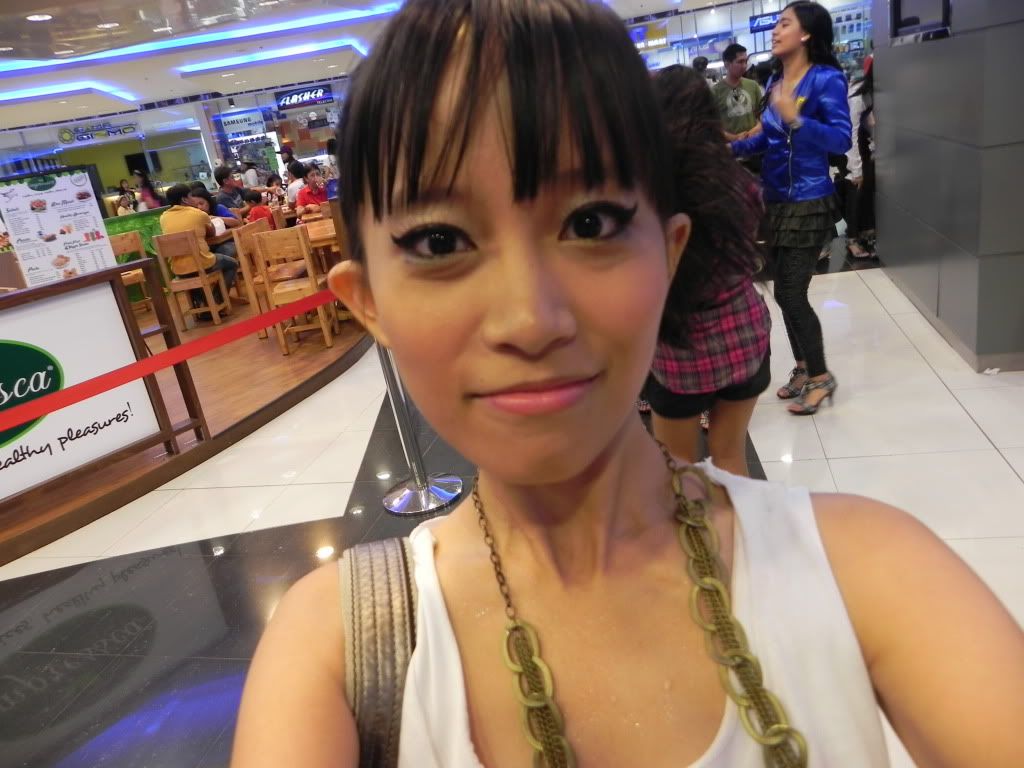 I didn't even know I could dance!
PS: It sucks to have no Adobe Photoshop on this laptop :(