This will be the first time I'll ever be ranting about this topic.
Recently, my schedule's been pretty hectic with lots of final requirements I have to pass in order to get a very refreshing and worry-less semestral break and for the past two weeks, I'm also busy practicing with
Technicolor
.
So, what's Technicolor? It's a group I have with my other six high school friends who're also into Korean pop to audition for the up and coming KPop Nation on the December 29th this year. Apparently, the amazing group who came up with this idea of introducing KPop and Culture Fest to the KPop community, I must say, is a really great move. First, this event does not only aim for people to advertise their idols through selling fandom stuff and giving out flyers but it also showcases KPop fans' talents through dancing and singing songs their idols have popularized throughout these years. Second, it introduces a new level of Korean pop here in the Philippines. The truth is, I'm totally not a fan of KPop being televised here in the country through MYX on top of it all however, the support idols have been garnering through their fans are very overwhelming. Look here in the country, even though we're miles away from Korea, we find ways to give our support and take Super Junior's 4th album few months ago, there are widespread fan pages in Facebook encouraging people to buy this particular album from certified sellers whose sales can be counted in the Hanteo Charts. Third, in one way or another, it initiated for Filipinos to be open to other genres of music other than those which are sung by Regine Velasquez and Parokya ni Edgar (the group I idolize the most, imo).
Well, of course, it has its downsides. Since KPop is only starting its way here in the Philippines, stars from Korea are now rushing to go here thus, limiting the funds of their fans. It's really sad because tickets are really pricey for an ordinary Filipino plus considering the fact that we're not a rich country. Some students, in truth, are ready to sacrifice their health to save money by not eating their lunch to just watch their idols live... in flesh. These sacrifices then lead to more serious dangers to the health which I need not elaborate more since it's already self-explanatory. Thank you, though, to those organizations, fan clubs and individuals who are more than willing to provide raffle draws for tickets. Also, it has brought a debate to whether this genre of music should be accepted in the Philippine music industry because people think that KPop fans who have no idea what they're singing about are stupid to love an alien culture. Even our president, Noynoy Aquino seems to be very agitated with the issue that at one point, I heard on the radio that he is going to ban KPop songs from playing anywhere in order to promote OPM more.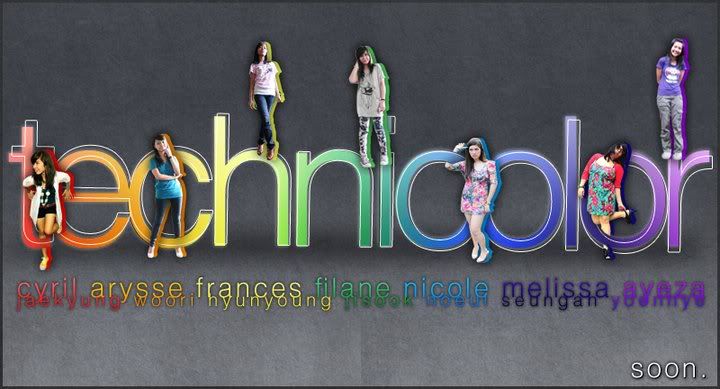 © Arysse Sanvicente (Woo Ri)

Okay, enough with all these KPop issues and I'll share with you what our group is.
Technicolor
is a 7-member group including yours truly who is going to cover KPop group, Rainbow, through dancing and lip-synching. The famous "abs dance" is what we will be performing. Here's an idea of what that is: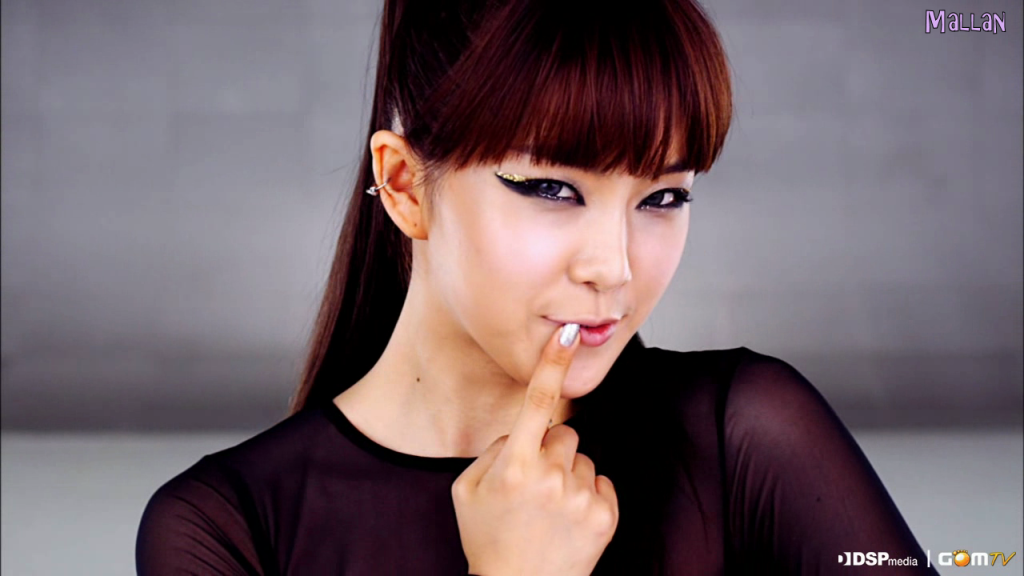 And I got the role of Hyun Young, the maknae or the youngest member. Quite frankly, I'm anxious about already going to perform next week since it's been years since I last performed on stage. Anyhoo, I hope we get to be chosen for the Dream Concert during the KPop Nation itself ;) Fanpage link on the lower part of my blog! Please support us!
PS: I'll drop by your pages soon!
PPS: Sorry for
an
grammatical errors here. I just rushed this blog post. Hihi.