...except for One Way!
Frankly, I was not a fan of them... before I watched them live at SM Megamall. Straight after coming from school 'cause of our tiring yet very accomplishing medical mission for the school staff yesterday, I wasn't in the mood to go home.
The first thing I thought of was to watch One Way since I'd love to see them in person like I felt when Beast, U-Kiss, SHINee and other KPop stars went here. The only difference, though, was that they weren't idols. One Way has yet to establish their name in the industry... most likely in Korea first.
Even though the show itself was an hour (almost!) delayed, Chance, Peter and Youngsky were really awesome and enthusiastic to see their fans here. Much more was their too much fan service! Too bad, though, I was a level higher to the stage they were performing on.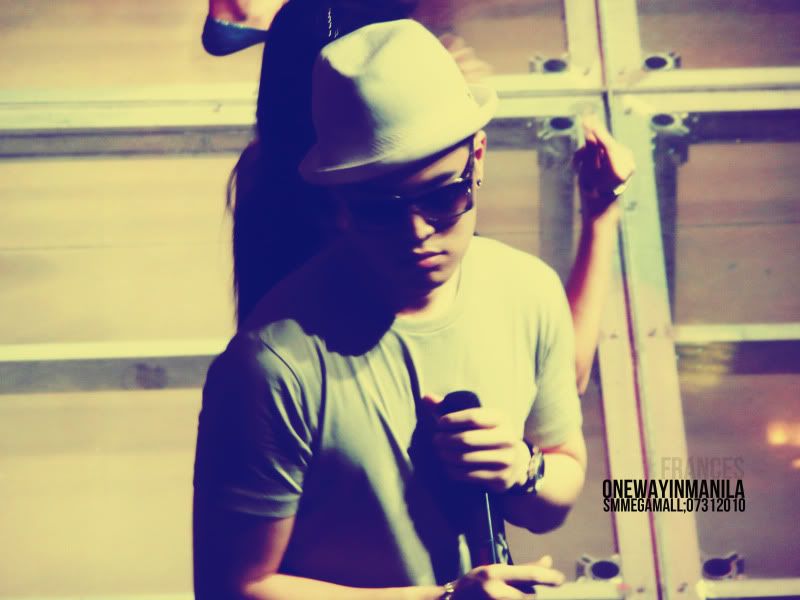 Meet Young Sky...
Peter, the great tap dancer...
...and, Chance, the leader!
(...I fell in love with their smooth voices ♥)