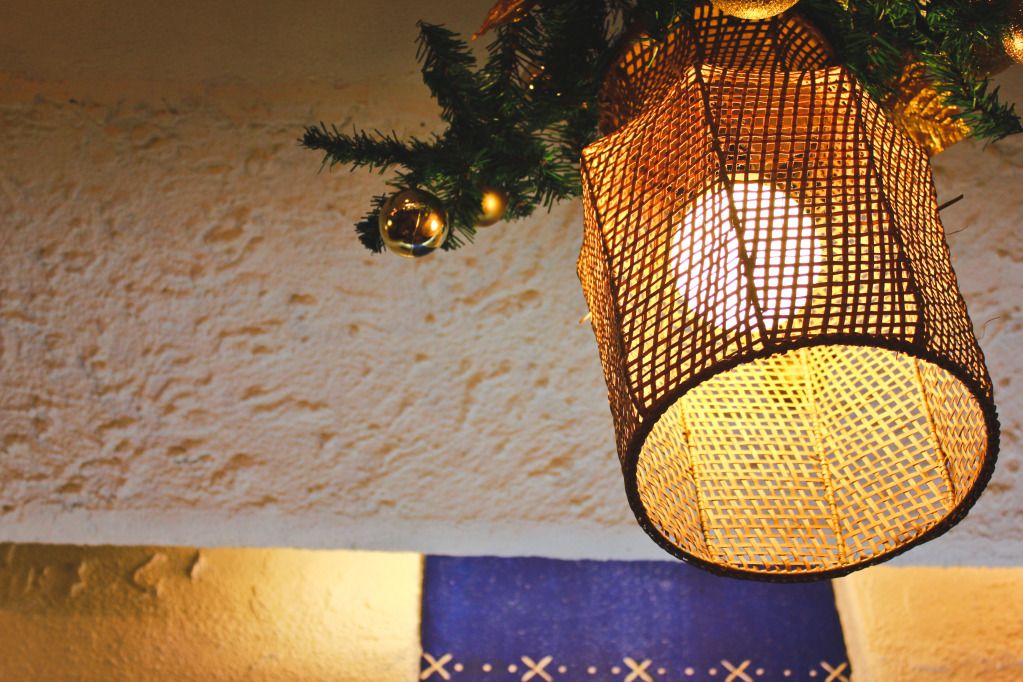 Before I leave off to cater to another hideous amount of pile of work, I wanted to post something here in my food blog simply because I miss it. I've been lessening my random dine-out days as a
dare
. Anyhow, cheat days are always welcome but still limited. In one of those days, though, was with Nixie at
Cyma
in EDSA Shangri-la Plaza for some catching-up. And, however we were kind of in a tight budget, we still managed to have a good time --- with good food, of course!
Greece, much more Greek food, has never been to much of an interest for me but since that day, I changed my mind! More, please! :)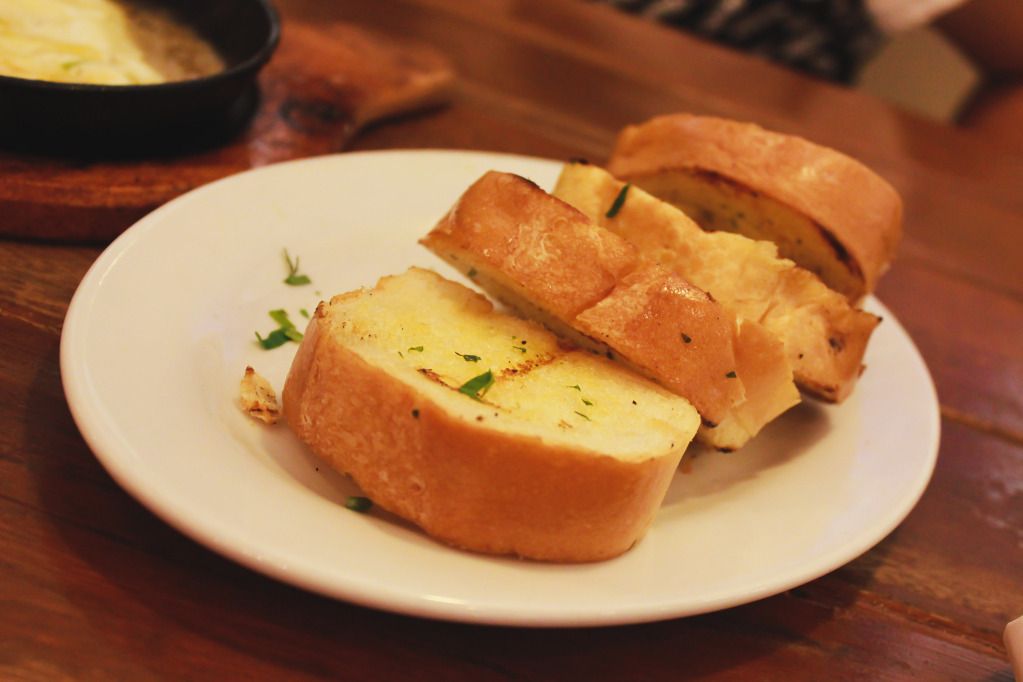 Garlic bread was served for our appetizer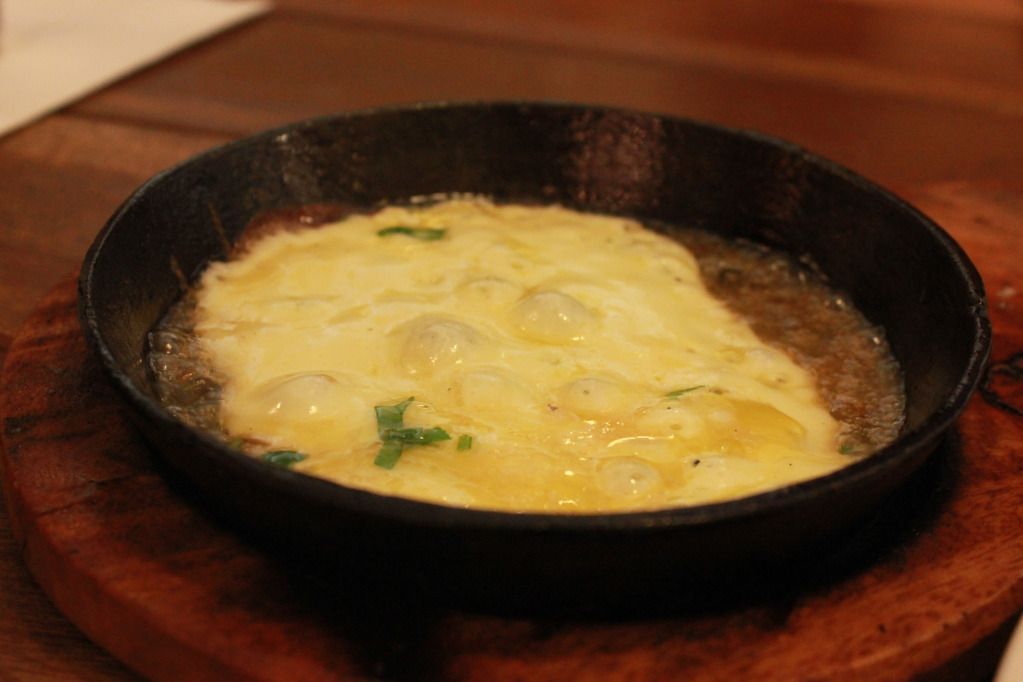 Cyma Original Saganaki (P220)
Flaming cheese with mozzarella, parmesan and EVOO
Chicken Gyro (P180)
With tomatoes, red onions, tzatziki and wrapped in pita
Roka Pasta (P320)
Cyma Original - Sautéed arugula (Roka) and spaghetti with EVOO,
pine nuts, grated parmigiano reggiano and fresh tomatoes
I felt really full after we had everything! That time, however, their arugula wasn't available which was sad. Then again, the Saganaki seemed to have filled me up for it. It was the first time I tried the dish and I'd love to have it again the next time I dine in at Cyma.
Oh! And, on Thursday, I'm having a restaurant feature --- a healthy one at that! Please watch out for it 'cause I'm really enthusiastic about this food place. :D
Cyma
6th Level, Shangri-la Plaza
Mandaluyong City