The past week wasn't just mentally and physically challenging when it came to the topic "school" but being emotional's a part of it. The top reason must be that I had a pecha kucha presentation that was due last Friday though I'm glad I pulled it through! I'm entirely grateful to the people who wished me luck since I wasn't confident enough for it. Yep, public speaking's always the last thing on my mind.
Anyhoo, for a late food post, here's what we had when my family and I had a little dinner at
Pho Hoa Vietnamese House, Megamall
. Primarily, the thing that got my attention was the "whiteness" of the place. Because of the interiors, it gave that warm, hospitable feeling that made me want to try it out. Since the other supposed-to-be Viet restaurant in Megamall was closed at that time, we decided to have it there at Pho Hoa. Really nice ambiance and people there! The person who served us was patient enough to answer all our questions. :)
"Pho" is a Vietnamese term for noodle soup.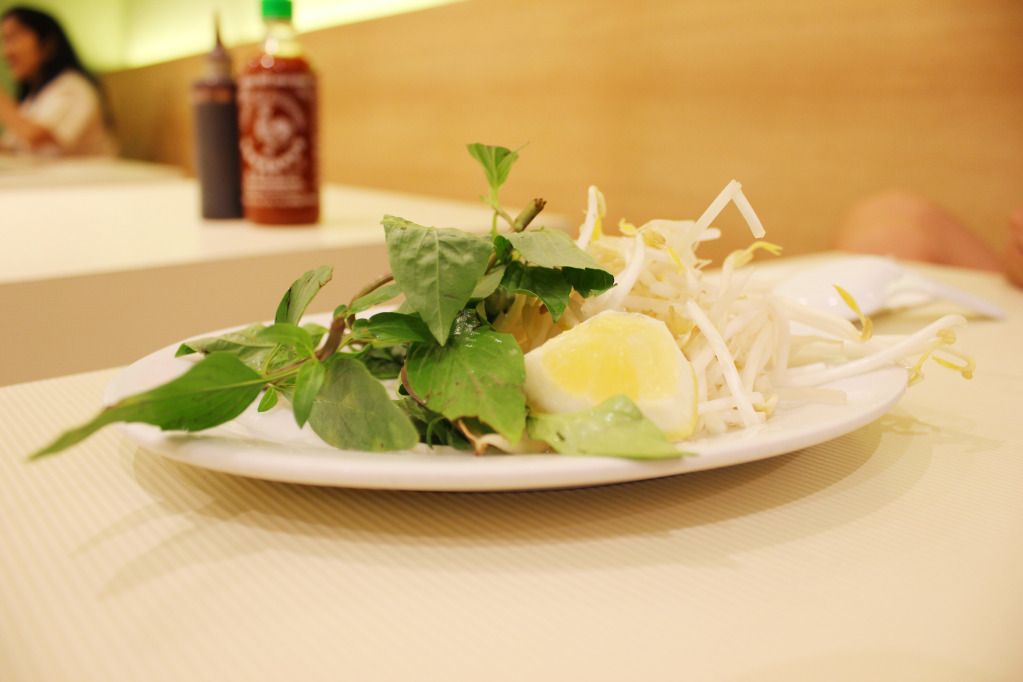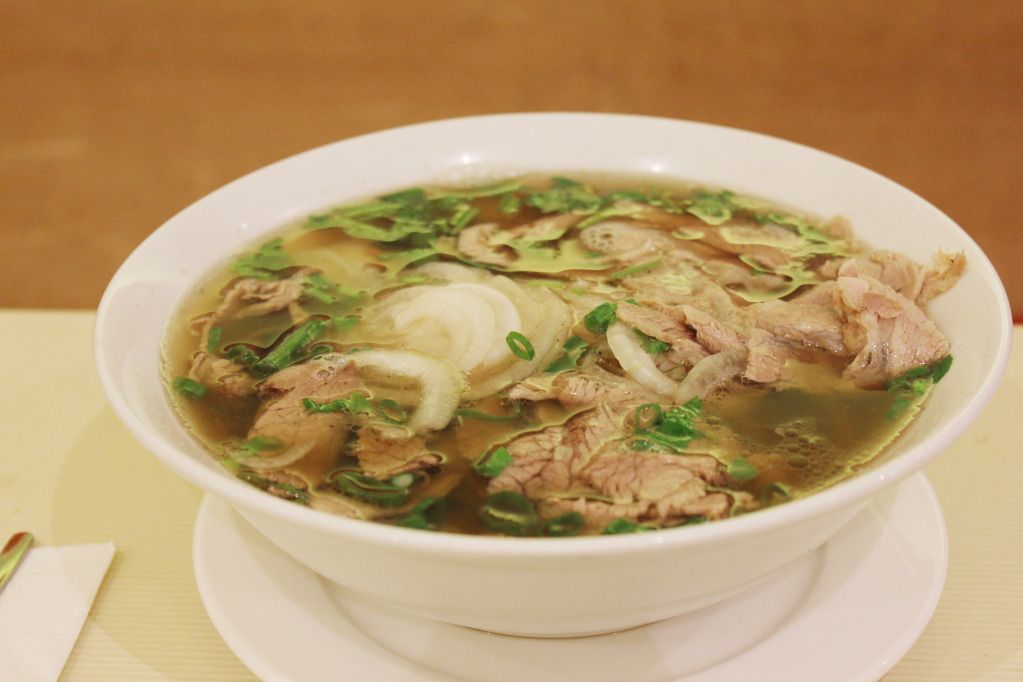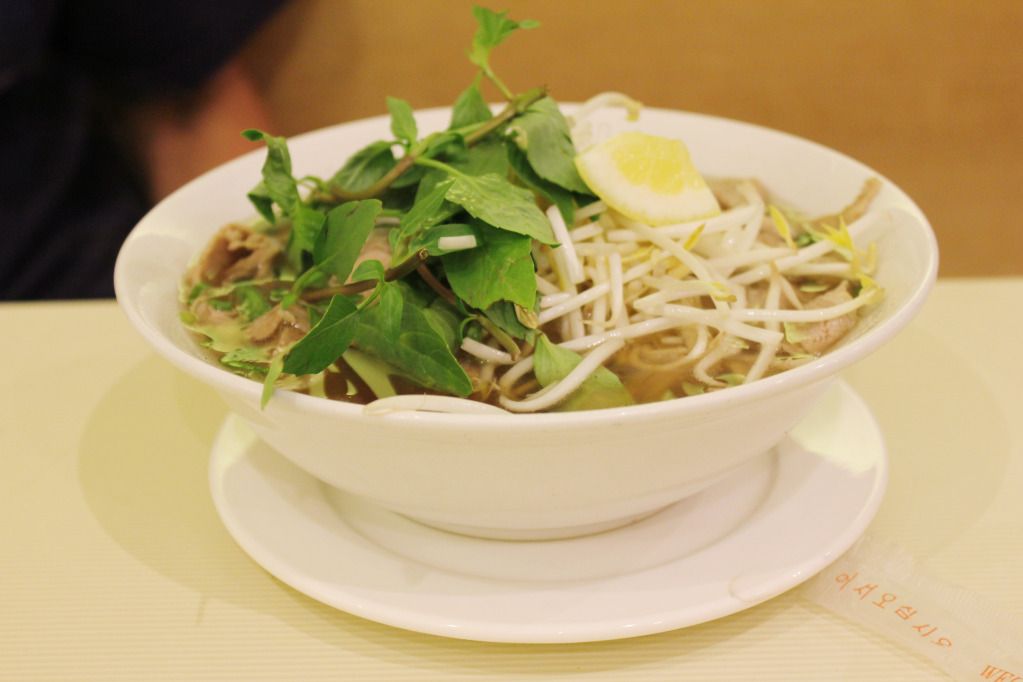 Pho Ga or Chicken Noodle Soup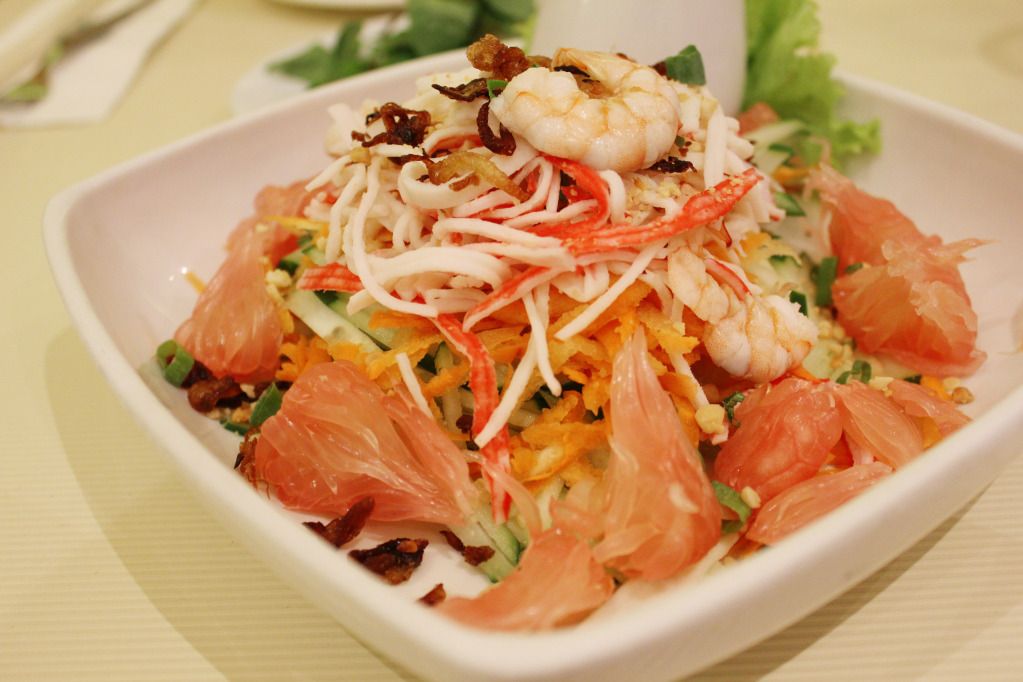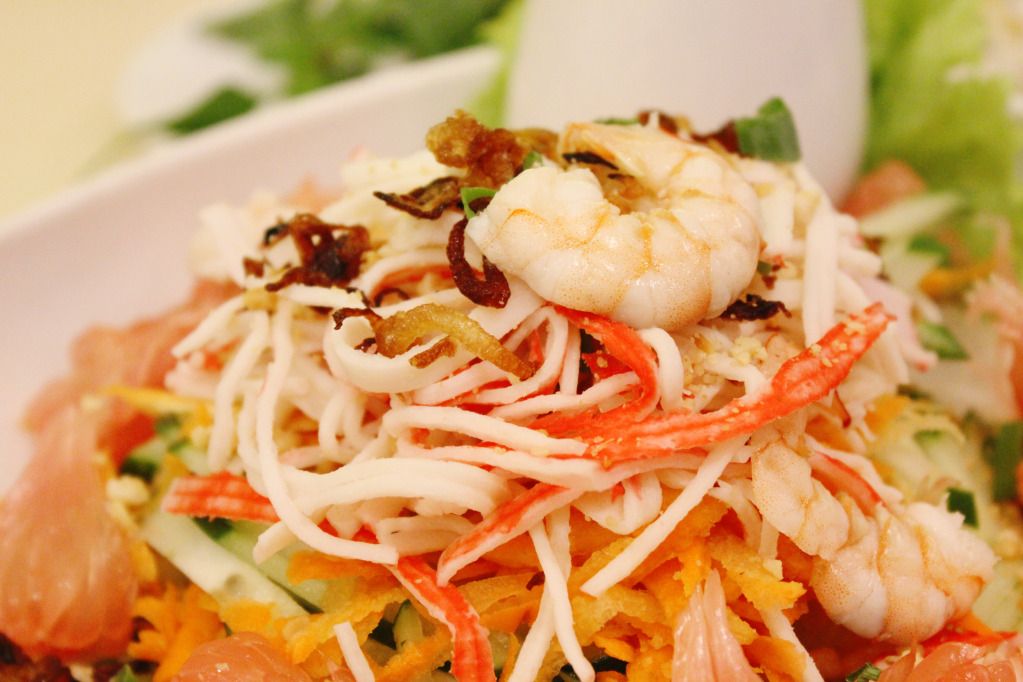 Pomelo Shrimp Salad. I swear this is the most refreshing salad I've ever had!
Viet Chicken Salad. The amount of chicken strips was too limited.
Good thing, we ordered stuffed chicken wings in addition to that. The photo on the menu was so appetizing and it didn't disappoint!
After that hearty meal and because there was the Mega Food Sale, we went to J.Co to have some doughnuts. When we arrived there, there was this REALLY long line that we had to wait for around 30 minutes? 'Cause they didn't have enough for the day but waiting was totally worth it!
Pho Hoa Vietnamese House
SM Megamall Building A, Ground Floor Level