So I had yet another dose of Korean food a while ago but, tada! I'm not with friends this time but with my parents. I guess they got too overwhelmed with the food they served us since it's their first time to taste the very hot Korean cuisine.
Like the usual, I ordered for them a platter of Samgyupsal (Grilled Pork) which one of the waitresses grilled in front of us. The side dishes were totally rejected when the main dishes were served and, yes, we swam with kimchi --- three kinds of them. And we ate this dish... I just can't remember what it was but it's kind of like a rice topping.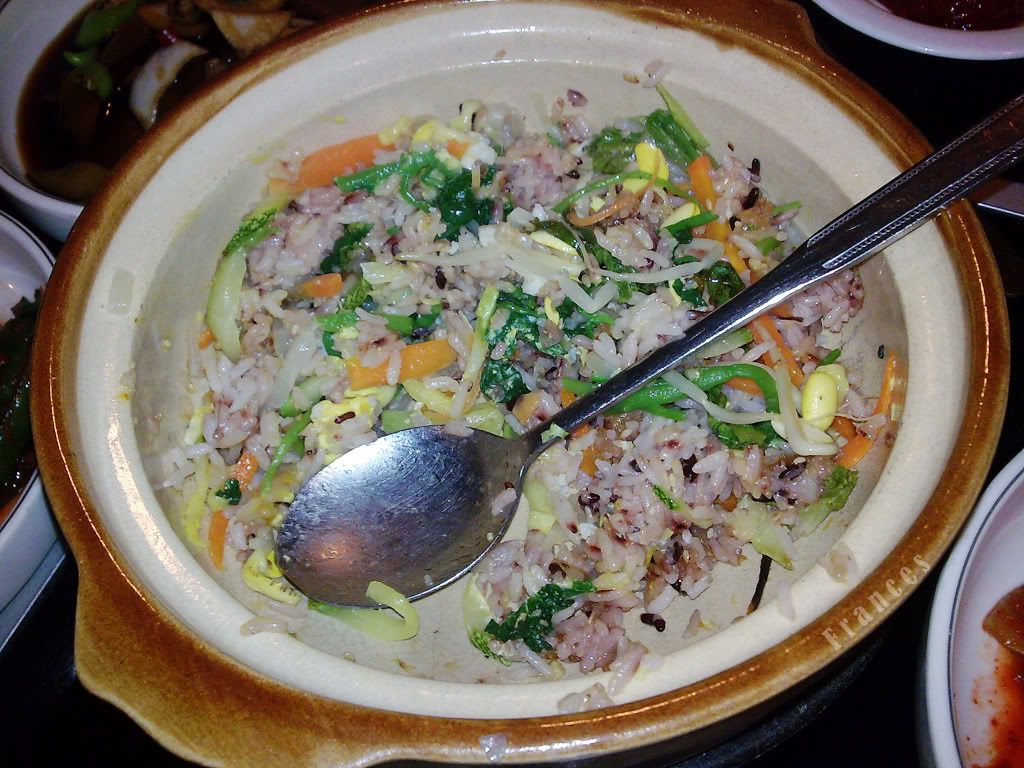 Next cuisine to try with family? Middle Eastern, perhaps?
PS: I'd love to turn this blog to where I can post solely about food.
PPS: Entry about our retreat coming up!